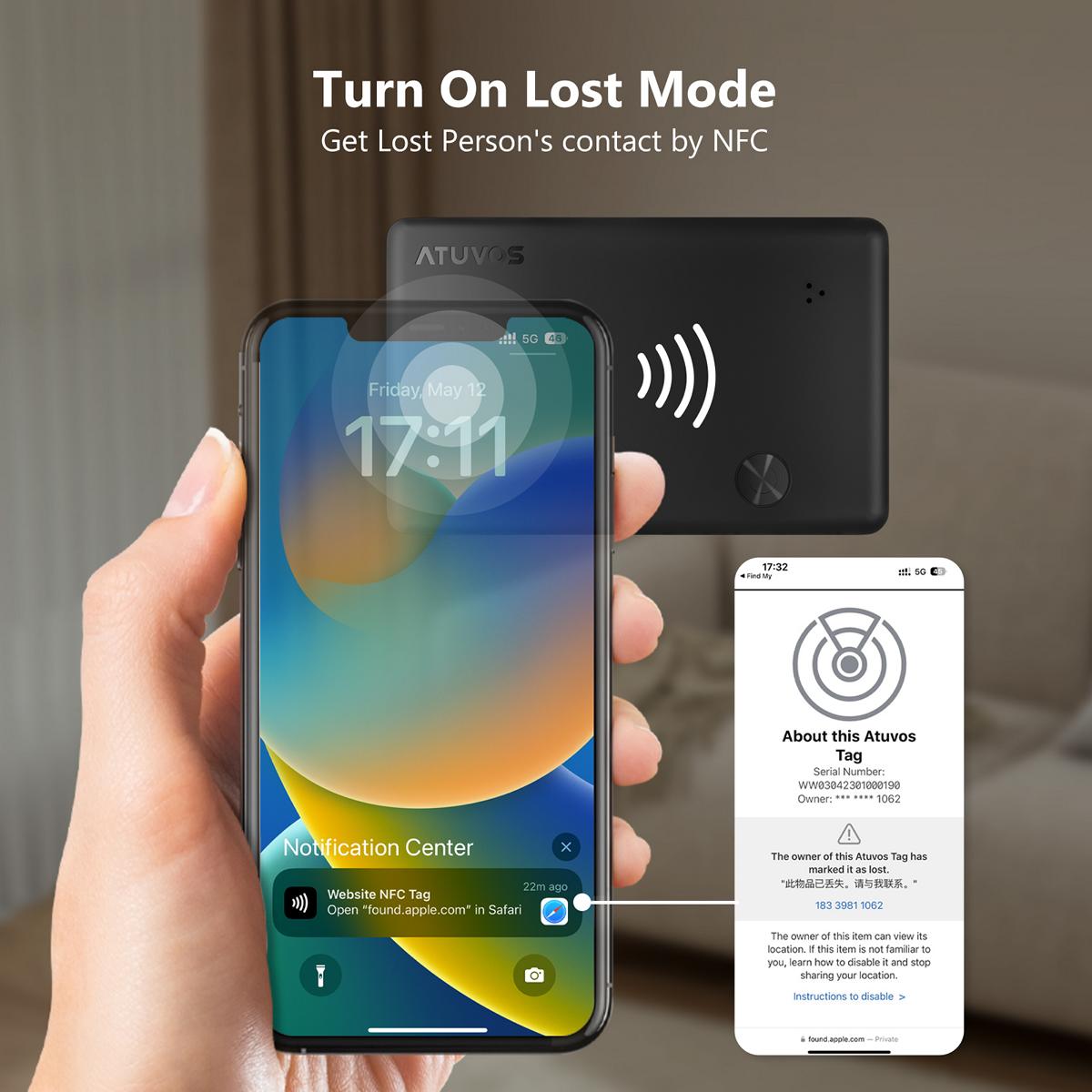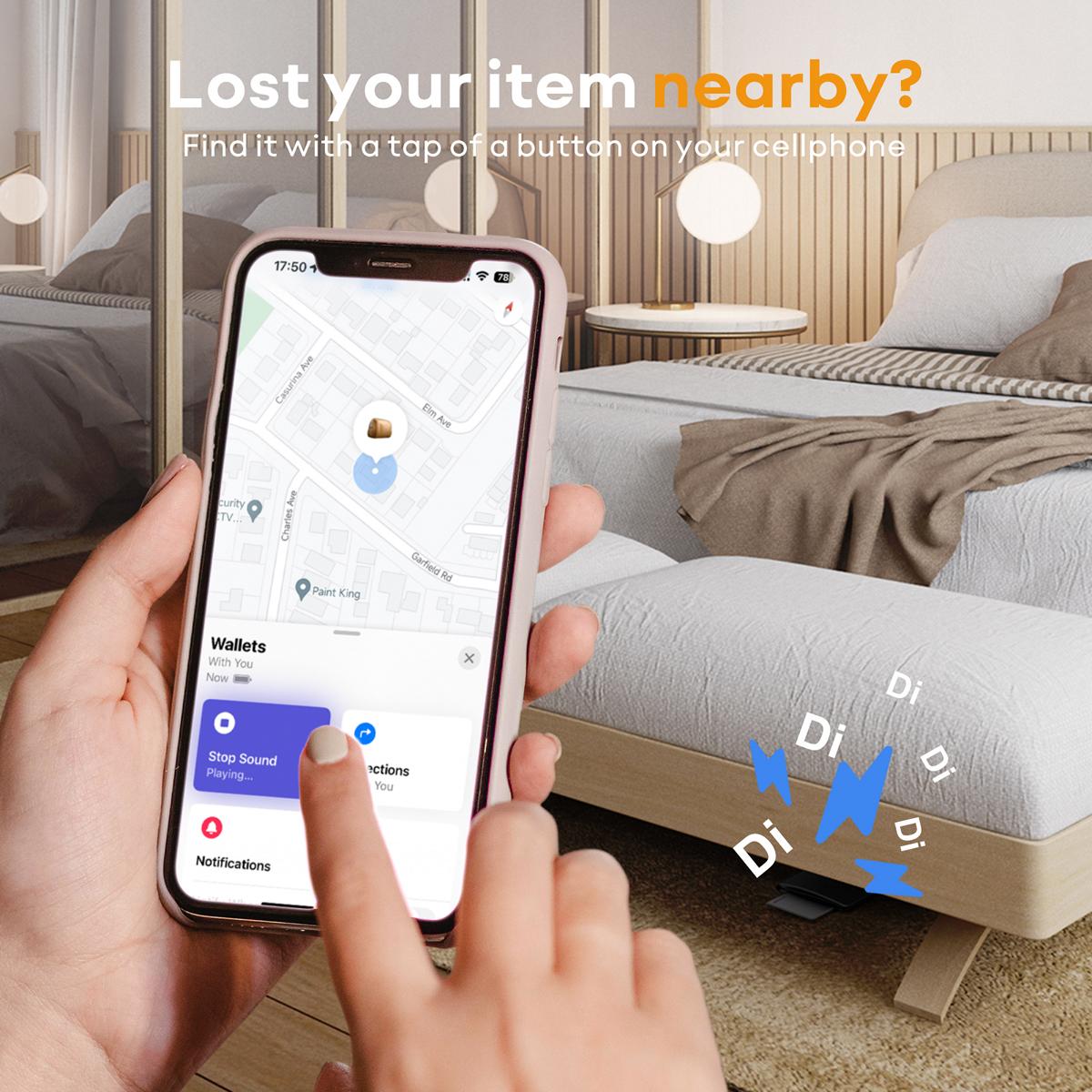 ATUVOS Bluetooth Versatile Wallet Finder- AT2203(iOS Only, Not Available in EU,AUS and JPN)
Please note: The black color variant is currently unavailable in Europe,Australia and Japan, while the white color variant is in stock.
【Technical Specifications】The wallet finder card is IP67 waterproof, with a bluetooth range up to 200 ft (about 60m), a beeping sound ring up to 100dB and a battery that lasts up to 3 years. (Note: Battery life varies with usage, environmental conditions, replacement battery manufacturer and many other factors)
【Easy to Pair with FIND MY】ATUVO Luggage tracker card ultra-thin has an easy pairing method: Open APP 'Find My' and bluetooth, tap "Add Item" and "Other Supported Item", and follow the in-app instruction to complete pairing. (Note: Android devices are not supported)
【Find nearby】When items are within the bluetooth range of 200ft/60m, you can use the APP 'Find My' or Siri to ring your slim wallet tracker card which has a built-in speaker with a sound up to 80-100db.
【Find far away】 When items are out of the bluetooth range of 200ft/60m, you also can find items with the help of hundreds of millions of Apple devices on the Find My network. (without monthly fees)
【Built-in NFC function】During the use of ATUVOS Find My Wallet Tracker, please be sure to add contact information, so that when others pick up your tag tracking, they can obtain your contact information through NFC and get in touch with you.
【Privacy Protection】To protect your privacy, all communication on the Find My network is anonymous and encrypted. ATUVOS Tracker Card for Purse will not store the location data and history.
【Customer Service】We are dedicated to provide you premium products and impeccable service. In addition, ATUVOS tracker is also a great gift for your friend in need. If you have any problems, please don't hesitate to connect us.
Shipping:

The product will ship 1-2 business days after purchase, and delivery will take 3-7 business days. All orders will be dispatched from our US, UK EU, or Canada warehouse.

*Please note: We usually arrange packing and shipping information on the day you pay, but the tracking number update may or may be delayed, which will be affected by logistics.

Refund:

30-Day Refund Policy

For any reason, undamaged products can be fully refunded within 30 days after the delivery date to the shipping address. Once the item is returned to ATUVOS's warehouse for inspection, the refund process will begin.

Please go to the footer menu to view the shipping policy and return policy.